Who we are
Belfast Friendship Club is a safe space for people from all over the world and for Belfast's long term residents to:
meet in a diverse, supportive and relaxed atmosphere,
get information,
get involved in activities and events,
make friends and help each other.
"It helps me make friends and be social and enjoy Belfast to its fullest." Rishi, from India
"It's the big welcome you get as soon as you go through the door." Meave, from NI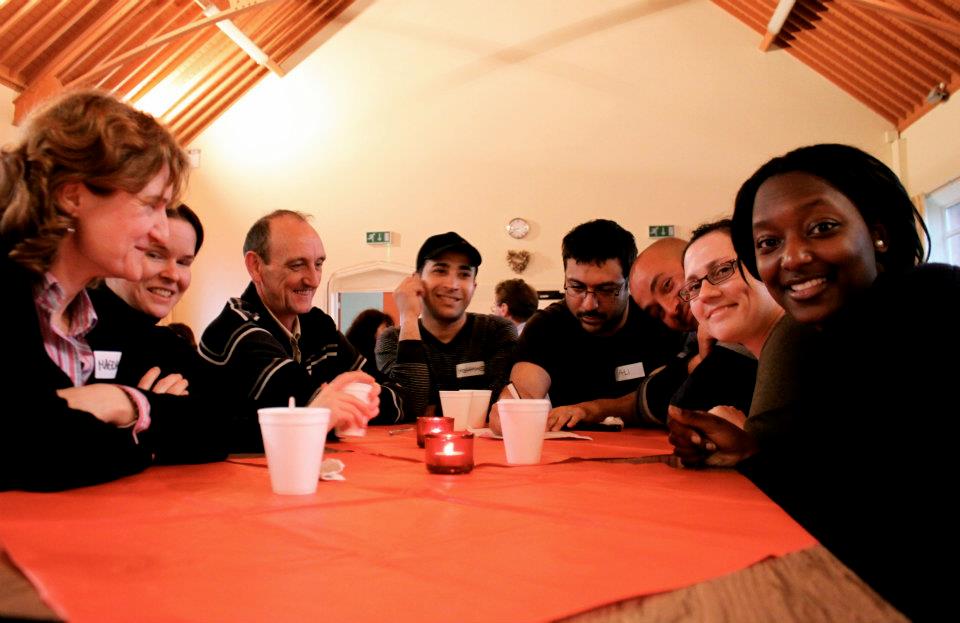 Everyone welcome
Whether you are:
a migrant worker or looking for work,
an international student,
an asylum seeker or refugee,
on holidays,
from elsewhere in Northern Ireland, Ireland or the UK,
coming back after living away,
or a Belfast resident…
… as long as you are prepared to talk or just listen to people you would not normally get to meet ….Belfast Friendship Club is the place for you.
Belfast Friendship Club offers a particular welcome to newcomers who find themselves in Belfast for any reason.
Belfast Friendship Club works on three principles:
equality,
respect,
solidarity.
"Magical… an excellent example of the difference between charity and solidarity." Charo, from Brazil

What we do
Thursday drop-in
Belfast Friendship Club meets Thursday evenings in a non-profit cafe.
You can come in to:
sit around, have a chat,
have a cup of tea or coffee,
get to know  new people or meet old friends,
find out about  events, parties  and activities (organised by the Club or by other groups),
learn about volunteering opportunities,
exchange information about anything, from language or dance classes to how to find work or accommodation,
learn from each other's countries, backgrounds and cultures,
develop support networks and lifelong friendships.
The atmosphere is friendly and informal.  Everyone is welcome. You will receive a warm greeting at the door from Stephanie, the coordinator, or one of the Club's 'older' members.
"In the Friendship Club I have made so many friends.  I have got much information and I have discovered many places in Northern Ireland.  Also the Friendship Club for me was a place to amuse oneself and to chase away the stress." Lodorice, from Cameroon

Events and activities
Belfast Friendship Club also runs events and outings. Most of them are free.  Activities include:
social events such as cabarets, clothes swaps and the annual Belfast Friendship Club ceili;
a wide range of volunteering opportunities in Belfast and beyond;
creative workshops and art projects;
conservation volunteering days in partnership with conservation groups;
picnics and outings;
men's and women's football teams;
an annual Belfast Friendship Club holiday.
"It is a great place to meet people, to make friends, to volunteer for different projects.  Thanks to friendship club I raised over £1,500 for Oxfam. Every city should have a friendship club."  Vikydroa, from Latvia
Summer holiday 2012 with Belfast Friendship Club
"On the weekend of the 11th and 12th of August, I went with some of the guys from the Belfast Friendship Club for a weekend on the North Coast… It was a great week-end, with great company."  Read on about the experience, in the words and images of an enthusiastic Belfast Friendhsip Club member, let yourself dream, and put your name down quick for the next holiday. You won't regret it:
Day 1 and Day 2 in The Chronicles of Ireland blog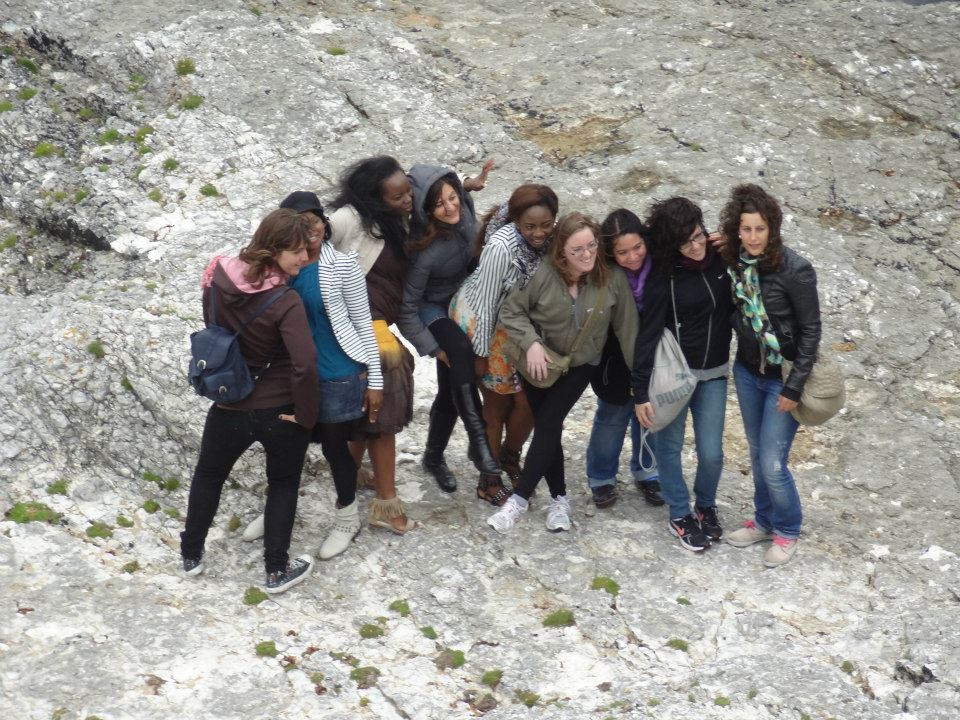 How we came together
Belfast Friendship Club was set up by South Belfast Roundtable on Racism in 2009 to give people from Belfast and beyond the chance to come together and meet in a neutral setting.
South Belfast Roundtable is a multi-agency organisation, established in 2004 to counter racism and promote integration in South Belfast.
South Belfast is the most socially and culturally diverse area in Northern Ireland, and there was a need for a space that promotes diversity and celebrates inclusion.
Belfast Friendship Club was created with the support of Belfast City Council and of the Office of the First Minister and Deputy First Minister:
to provide a safe cultural space for a range of individuals to meet others, socialise and build strong positive relationships.
"It is nice to meet people in the BFC.  But it is even nicer that – once you've met them there – you often see them in the street, in the city centre, so you really feel [you have] arrived in Belfast." Nuria, from Germany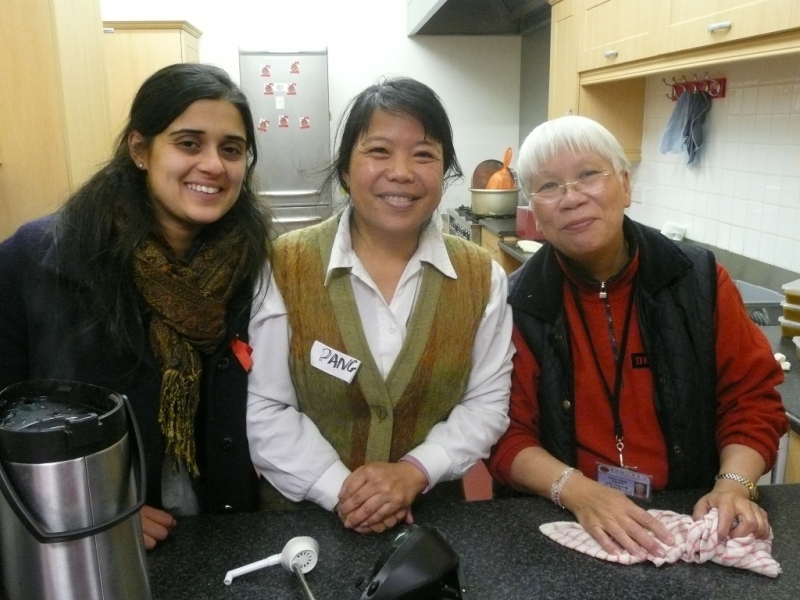 Award winning
In 2010, South Belfast Roundtable on Racism received a prize for outstanding work at the Northern Ireland Intercultural Achievement Awards.
The award celebrated the work of Belfast Friendship Club and the Roundtable's Inclusion Festival, in bringing together people from different backgrounds and promoting understanding and good relations.
The Community Cohesion Award is sponsored by the Northern Ireland Housing Executive.
"This award initiative is about sharing and learning from good practice and it is a unique opportunity to highlight how communities have promoted integration and built strong and positive relationships between people from different backgrounds. This is what cohesion is all about. It's the glue that holds communities together." Jennifer Hawthorne, head of the Housing Executive's Community Cohesion Unit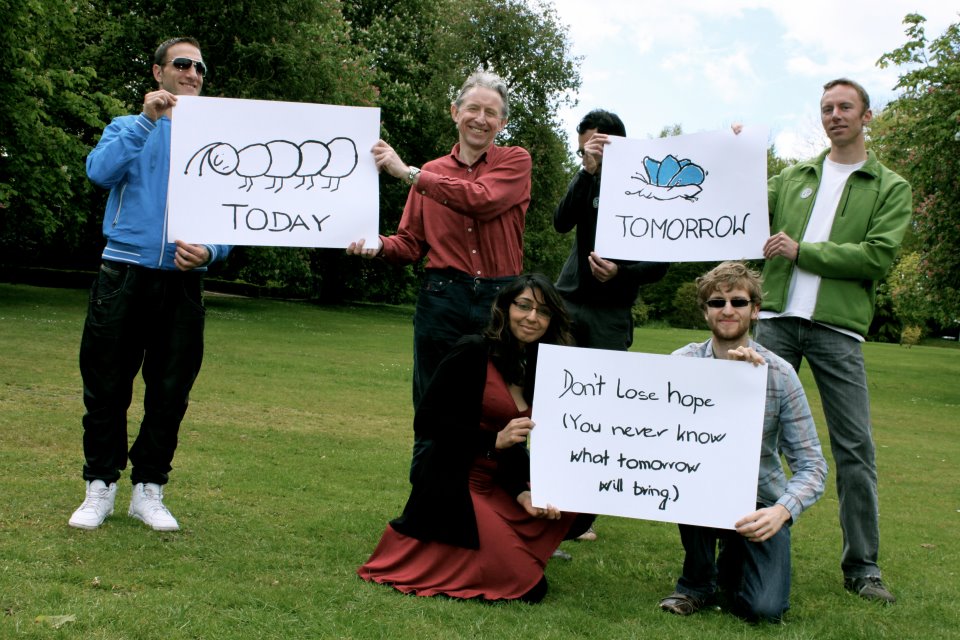 What they said about us
A powerful network of support
"… to date, more than 700 individuals have taken part, drawn from more than 80 nationalities. (…) formal and informal events have developed around the friendship club, building a powerful network of support. The vibrancy of the friendship club rests on its ethos of hospitality.'
Robin Wilson in Why voluntary groups need to do more to tackle racism, View Digital, 2012
 A safe space

"BFC became a safe harbour for me, which I can rely on. We would like to establish a similar club based on the same values in Slovakia and Hungary." Viktor, from Slovakia
 "Friendly… The world I'd come from before was the total opposite.  Through the friendship club I have gained a lot of good friends who have given me a lot of support." Sean, from NI
"I was greatly surprised by the warm welcome, by being informed about so many events, that since then I nearly never stayed at home in the evenings and at the weekends.  But the best thing about the Friendship Club is that I found there real friends very quickly and met a lot of very interesting people who all understood that I'm a foreigner and sometimes I have problems with the language, different culture etc. It was a wonderful experience to see so many nice and helpful people in one place." Katka, from Czech Republic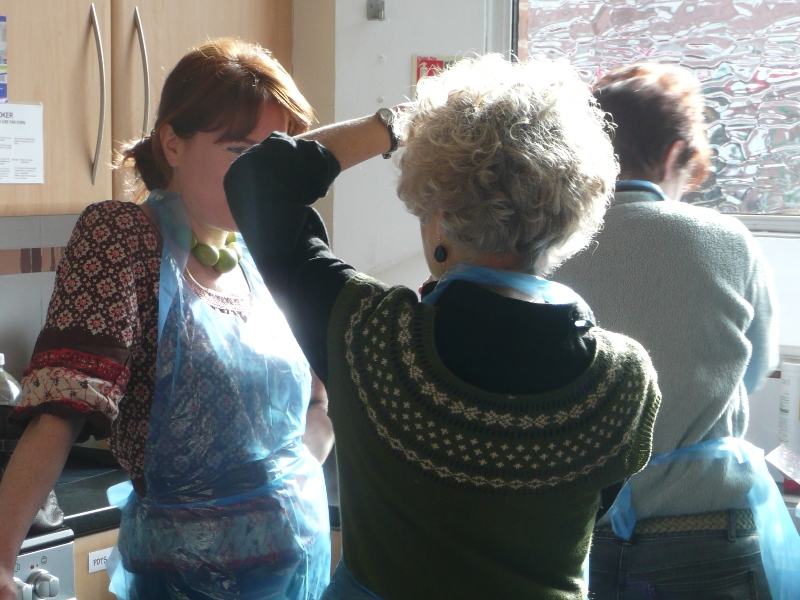 "I didn't come here as a journalist, more as a proud member of the human race and couldn't praise the people behind this enough, I hope to be back soon and once again make more friends in two hours than a normal citizen of my home town of Stockholm would make in a lifetime." Henrik, from Sweden
 "… a very imaginative social enterprise…" Suleiman, from Somalia
"…solidarity… that's what makes the friendship club so special.  For two hours a week people are on an equal footing." Liz, from England
"I am impressed by the leadership and I like the atmosphere: it's very inclusive and that's not an easy thing to do." Yvonne Naylor, Corrymeela Interfaith Community
"…informal approach with no hidden agenda… supporting integration at a really practical level… this model is really ideal." Leish Dolan, Belfast City Council's good relations unit
" a multi-cultural volunteering place." Pete Craig, Common Grounds cafe
These quotes, and many others on this page, are from An Ethos of Solidarity, an Evaluation of the Belfast Friendship Club.
Sharing experiences
"Their friendship club (…) invites people from many different backgrounds and walks of life to come along and share their experiences.  It also provides an ideal setting for people to practise their English informally."
Nathalie Irvine in Anti-racist group like 'glue' for split communities, Belfast Telegraph, 2010
Settling in
"Coming to a new city for the first time or moving to a different area can be a scary experience for many people. But one South Belfast organisation aims to help folks settle in the community by running a weekly event to let them be part of the local social scene."
Scott Jamieson in A hand of friendship to new city arrivals, Belfast Media Group, 2012

Why support us
To be part of building a better Belfast – together
At some point in our lives and for reasons outside our control, any of us may be in financial hardship for one reason or another.
This can be a barrier to socializing, particularly in an unfamiliar city and making it harder still.
For this reason, and on principle, every event, activity or trip that we offer is free of charge for those who need it – and this could be any of us – so a financial donation will support this ongoing work.
Your donation opens the door to a way of belonging where we are valued for who we are and what we bring, regardless of circumstance.
You can also support us in a range of other ways, for example, providing volunteering opportunities, offering access to events or activities, holding a fundraising event etc.
To discuss this please contact Stephanie on: 07548 938508 or email: stephanie.mitchell@sbrtr.org.uk