Blether Friendship Club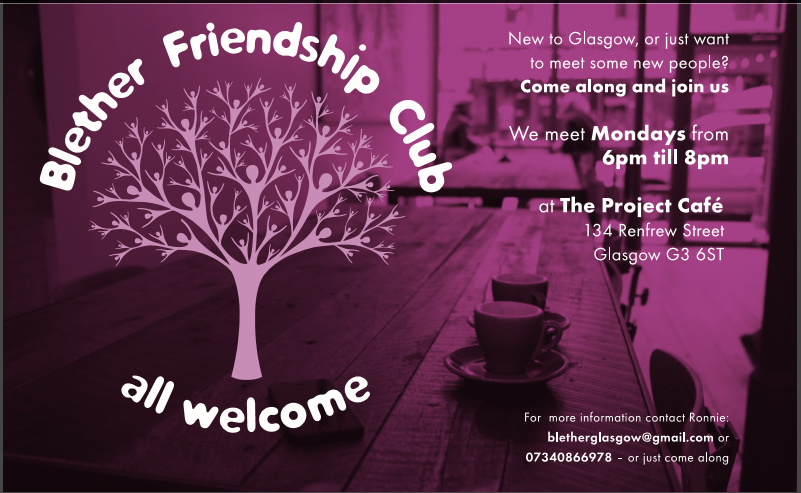 We continue our series about initiatives inspired by Belfast Friendship Club. Today, we bring you to Glasgow's Blether Friendship Club, which started earlier this year.
Here's what they said:
"We have visited the Belfast Friendship Club and are very grateful for their support of Blether, and for the seven years' experience they have of running such a club which they are sharing with us as we start something similar – with a tartan slant."
Blether Friendship Club provides a safe space for people of different backgrounds and nationalities to:
meet in a diverse, supportive and relaxed environment
make new friends and help each other
find out about (free) events going on in the city
The meetings are held on Mondays from 6pm to 8pm at The Project Café, 2-1a Fleming House, 134 Renfrew Street, Glasgow G3 6ST.
Tea and coffee are available for a donation.
For more information, email bletherglasgow@gmail.com or phone Ronnie on 07340866978, or follow them on Facebook: Blether Friendship Club
By all accounts, Blether Friendship Club is thriving. We wish them all the very best and look forward to hearing more from them.