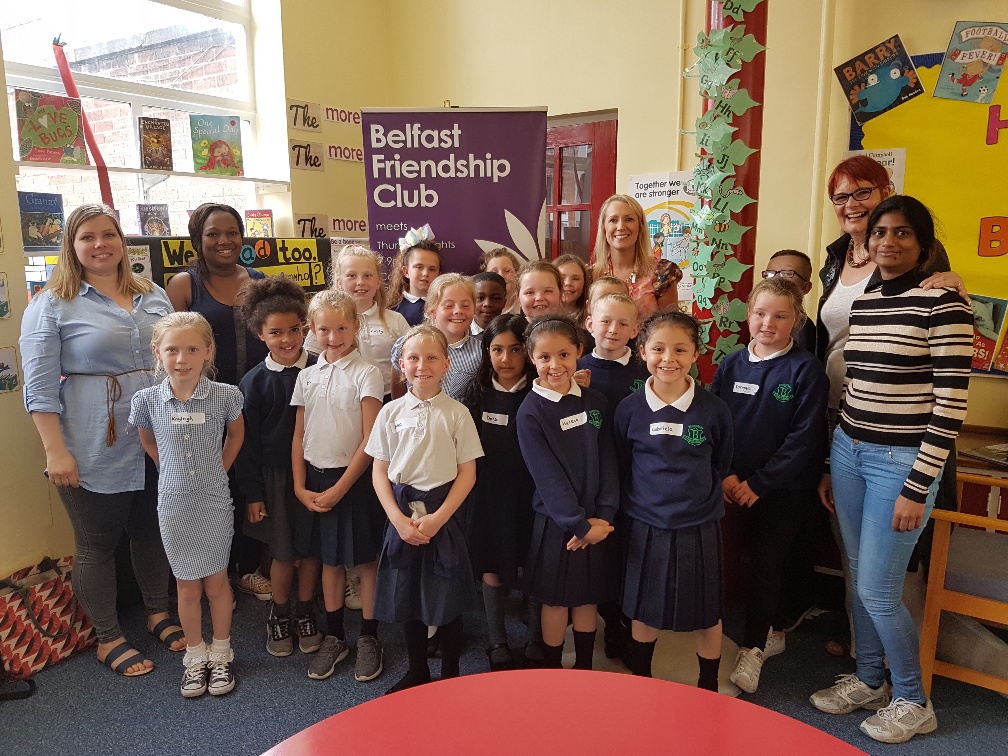 Blythefield Primary School has become Northern Ireland's first School of Sanctuary.
To support this initiative, the school attended a Small Worlds workshop  with Belfast Friendship Club on 21 June.
The workshop helped staff and pupils understand what it means to be a refugee or asylum seeker.
Small Worlds hosts were delighted to meet such lovely students and impressed with their positive attitude to difference.
The school held a launch on 27 June to celebrate its new status.
What's a School of Sanctuary?
A School of Sanctuary works to create a safe and welcoming place for all, especially those seeking refuge and safety.  For example, this could be people:
whose lives were in danger in their own country,
or who have troubles at home,
or who are just looking for a space of safety.
As part of their journey, Blythefield has:
connected with other schools from around the world,
celebrated Chinese New Year,
created a Friendship Club,
hosted international student teachers,
held a series of Small World workshops,
learned African drumming, and
created a sanctuary garden.
Read more about how Blythefield Primary School did it.
Congratulations, Blythefield, on showing the way!